日本語
ZeroWaste.ART was held in July.
We would like to introduce the photos you sent us.
Angelic Mexican walking fish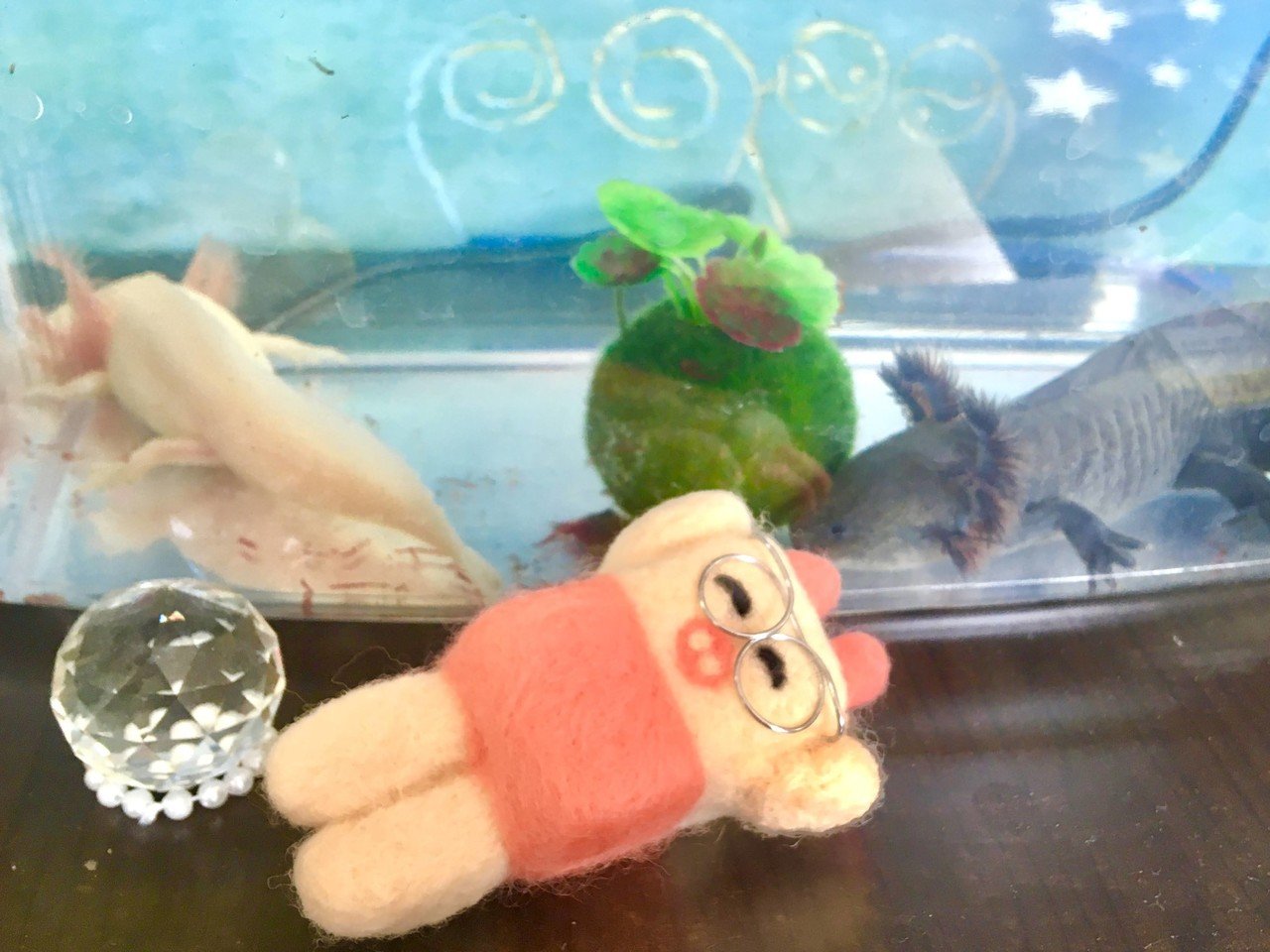 This is a photo of Mexican walking fish from Iko-san of IKosFactory!
Iko-san
We had a surprise present last July 7th Tanabata.
The name is Kuro-chan and Kin-chan.
Kin-chan often doesn't move.
When you feed him, you suck on Kuro-chan's legs. Kin-chan may be blind.
When approaching the aquarium, Kuro-chan approaches me.
Kuro-chan is very friendly and charming.
Kuro-chan has been eating a lot and getting fat, so he is on a diet.
It was 5 cm, but now it is over 20 cm.
Chiyoko
Thank you, Iko-san!
The Japanese name is "uparupa".
Japan became popular in 1985.
I saw it after a long time. They grow so big!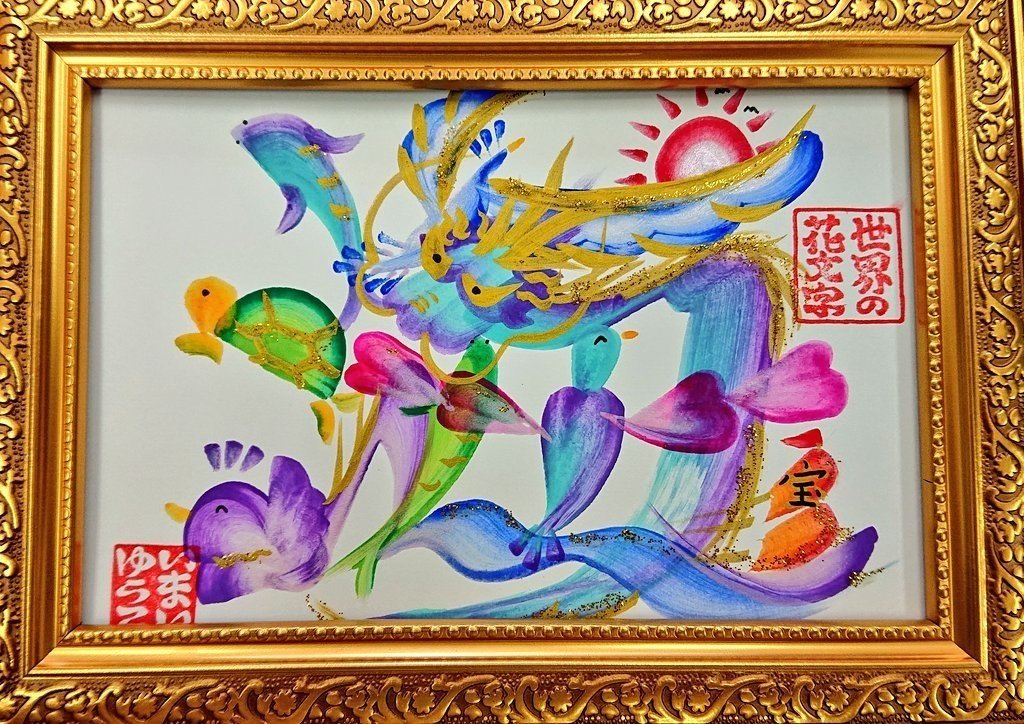 ♻GomiZero.advertisement♻
Friday August 28th and Saturday August.
Hanamoji and caricatures will be on sale at Yokohama Chinatown.
Please come and visit us during summer vacation!
For more information【IJU.company/KATARIBE】
https://www.facebook.com/groups/mawashiyomi/permalink/2420298788262554/
Ikos Factory
https://ikosfactory.com/
SEKAI NO HANAMOJI
https://hanamoji.ikosfactory.com/
Japanese pickles with watermelon skin?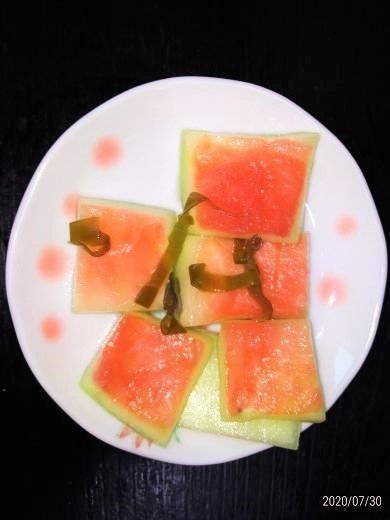 From Oe, a hot spring sommelier who lives in Toyama.
It's pickles, but is it watermelon skin?
Oe-san
It is a Japanese pickles of watermelon skin.
The amount of garbage to be thrown out is not zero, but it has been halved.
The scent is watermelon. The taste is sweet melon.
Just a little salt. I added a little kelp as a hidden taste.
Chiyoko
Thank you, Oe-san!
Thank you for participating in the May online hosting "Zero Waste" I hosted.
You introduced kimono and radio.https://instagram.com/p/CAz41DNp6VI/embed/
Oe-san
Amateur radio.
We purchase a year's worth of play equipment at an amateur radio event held at Big Sight every summer. I have communicated with Australia far from this radio.https://instagram.com/p/CAz69bqJS8-/embed/
Recycled kimono.
People used to wear it often, but nowadays people don't wear kimono, so I put it in a closet or throw it away with old cloth, so I buy it at a recycle shop and wear it.
This kimono is a cool summer item.
Chiyoko
Thank you, Oe-san!
Watermelon skins are usually discarded.
It was amazing that you can make pickles!Everyone, please give it a try☆
Nishigori Marche, Misanga, Walnut buttons
Kozue-san who remakes the old kimono, which was introduced at Gomi Zero.ART in June.
This time, it is a picture of Misanga and walnut button made of old kimono.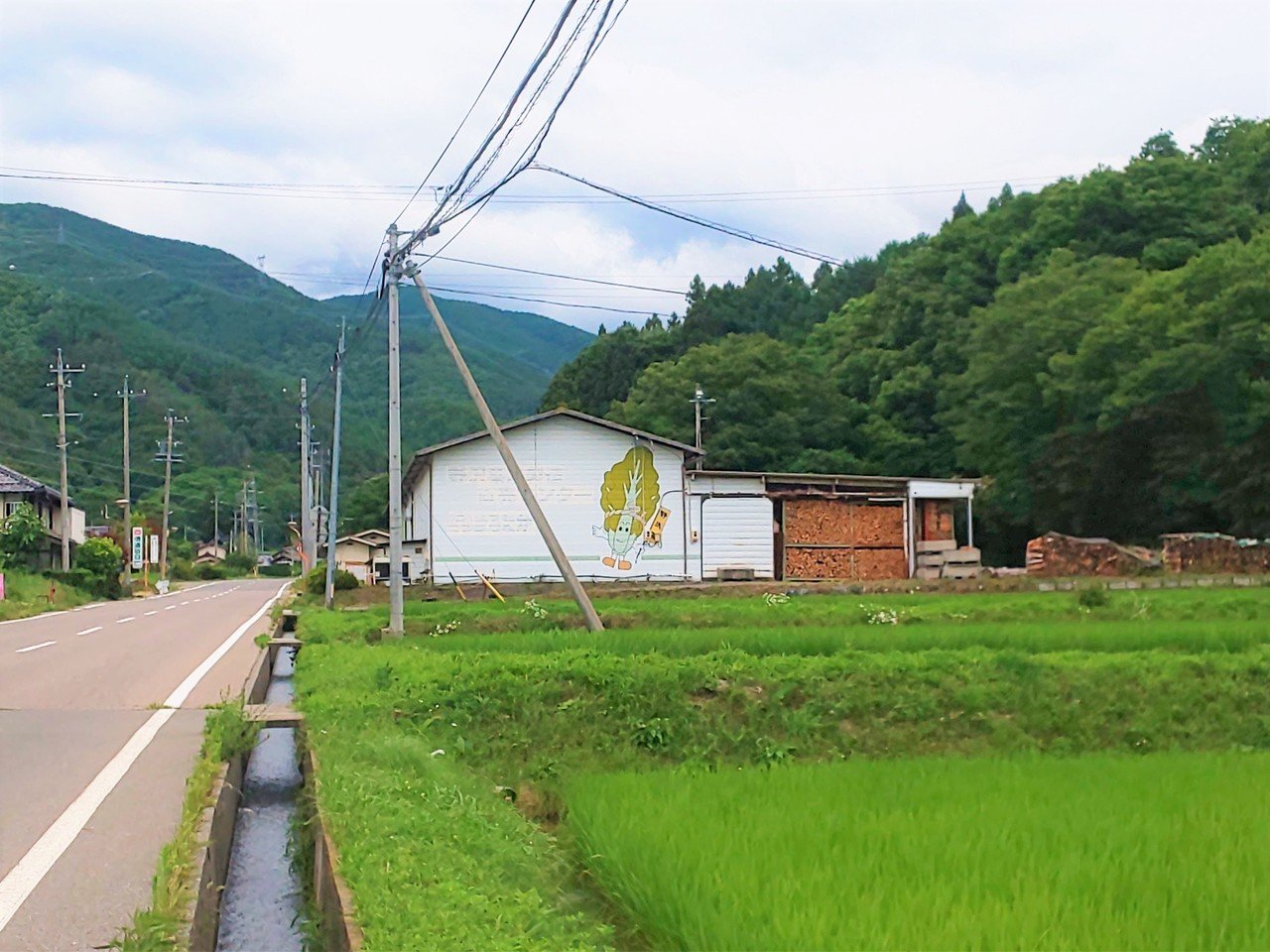 Kozue-san
We borrowed part of the factory that is no longer used and have been holding "Nishigori Marche" regularly since July (2nd and 4th Saturdays and Sundays).
This is a maximum of 15 booths, where artists from Nagano prefecture will open.
It is operated so that it can be used as "a place for locals to relax" and "a place for tourists to visit and enjoy."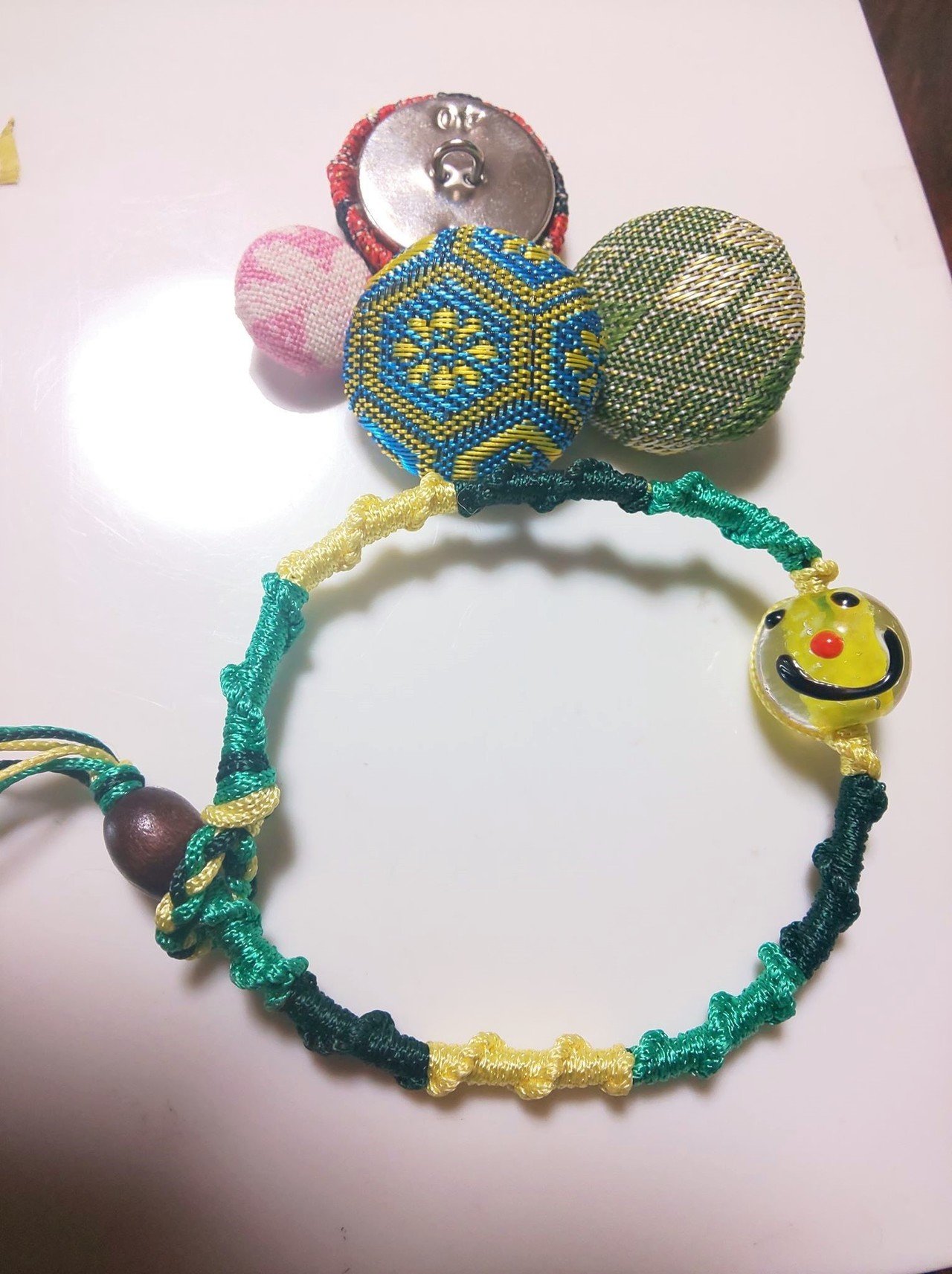 A button made using the scraps from the remake of an old kimono.
A button that can be used not only on hair but also on bags and clothes.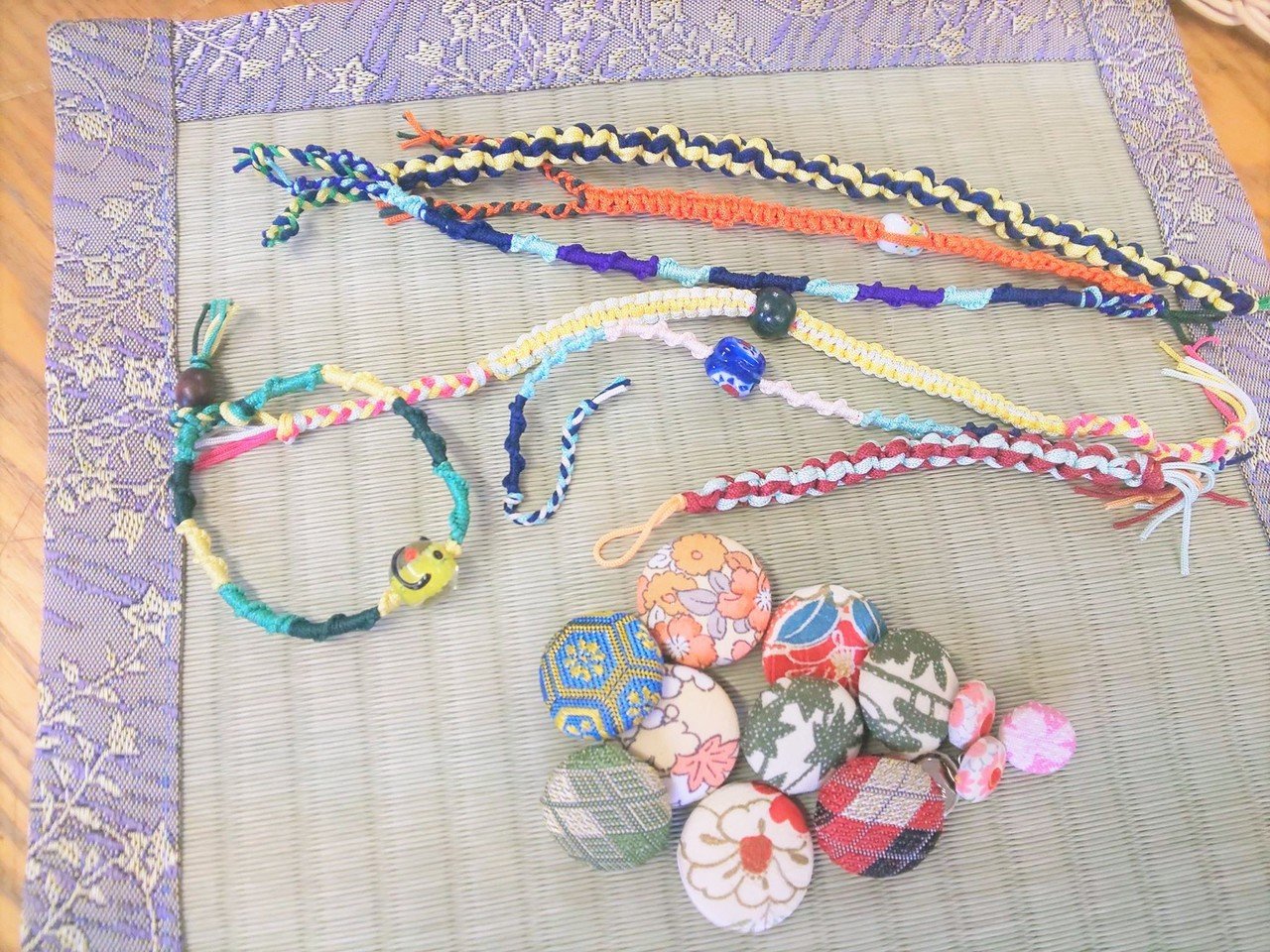 The Misanga braided bracelet is woven in colorful colors using Lillian strings.
Both are provided as special gifts for those who bring a leaflet to Nishigoi Marche.
If you do not have a leaflet, please feel free to contact me and I will give it to you 😁
Chiyoko
Thank you, Kozue-san!
The first one was successfully held on July 25th and 26th.
It was raining, but the locals enjoyed the indoor event.
Nagano is large, so everyone in Nagano should definitely visit.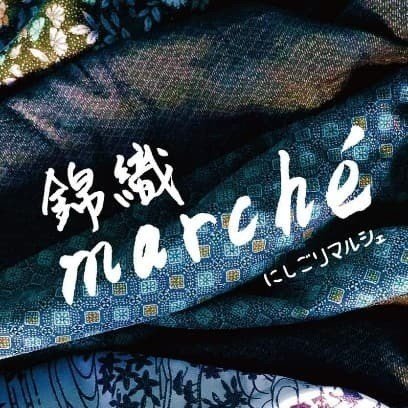 ♻GomiZero.advertisement♻
Former Shiga Village, Nishigori Village. "Nishigori Marche no Kai" that connects energetic Satoyama Shiga to the next generation
Held every second and fourth Saturday and Sunday from 10:00 to 16:00
For more information【IJU.company/KATARIBE】
https://www.facebook.com/groups/mawashiyomi/permalink/2421055321520234/
Leftovers recipe:Curry gratin and Ramen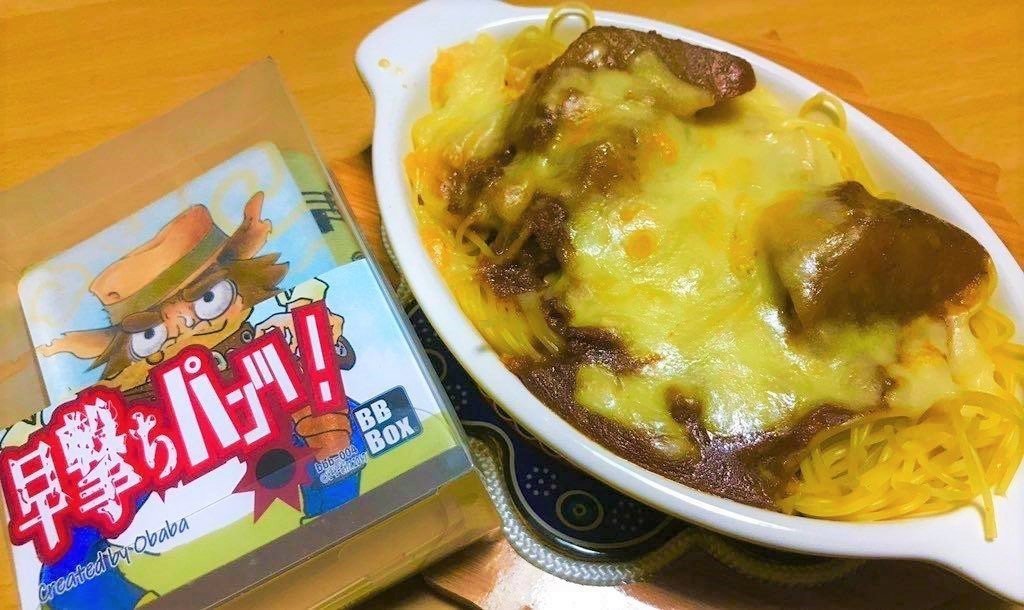 This is a photo of Obaba-san
Obaba-san
It's a trifle, but a leftover recipe.
The leftover curry was folded in half on top of the boiled pasta, topped with cheese and baked.
Chiyoko
It's wild!
Have you always been interested in valuing food?
Obaba-san
I am interested in food loss and energy/resource circulation.
Chiyoko
Do you have a board game with the theme of energy and resource circulation?
Obaba-san
Energy circulation is a popular situation in the world of board games.
However, there are many complicated games.
Grow agricultural products and develop the village.
Collecting resources to create a country, war, etc.
Chiyoko
So that's it! I can imagine that the rules are complicated. Next is this photo.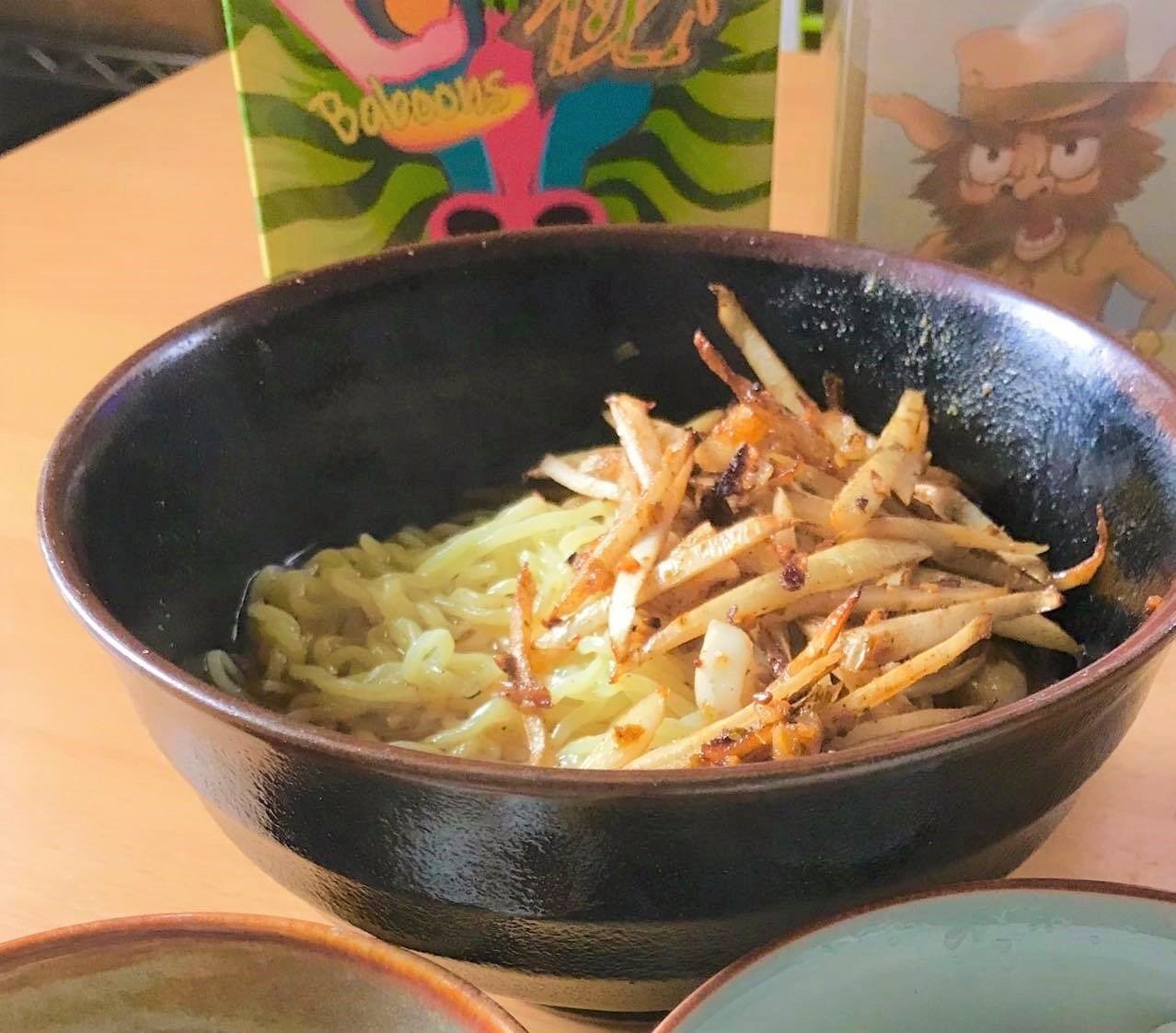 Obaba-san
Fried radish skin with garlic and put it on the ramen. Unlike cabbage, it doesn't release water, so it's good that the ramen juice doesn't become thin ♬
Chiyoko
It was surprising that no water came out. What is the taste of ramen itself?
Obaba-san
Ramen has soy sauce flavor.
CHINESE STYLE SAUCE (TOBANJAN) made the skin of fried garlic a little spicy.
But the taste is light.
Chiyoko
It's crispy and looks delicious♬
I'm throwing away the radish skin! The idea of ​​fried with garlic and placed on ramen is wonderful!
Obaba-san
The best thing is not to disturb the taste of ramen.
I also think that the skin of radish has a better taste than the body itself.
Chiyoko
What was the practice of "cooking that you can reuse without throwing it away"?
Is there a "cook that you can reuse without throwing away" that you would like to try?
Obaba-san
Green onion mixed with chilli oil.
You can save money by reducing what you throw away.
I want to challenge seeds. It seems delicious when fried.
Chiyoko
Is it a seed? Pumpkin seeds? Green pepper seeds?
I wonder what happens? ? ? I'm looking forward to it!
Thank you Obaba-san.
♻GomiZero.advertisement♻
Obaba-san, while assisting with manga, under the name of "BBBox", holds an "Adult Coloring Class" and "Serious Drawing Class" at bi-weekly intervals in Yokohama and the generations.
He is also a game writer who made his debut with the game "Unchi Basami" at an event in the spring of 2017.
The game "Short shorts!" is also Obaba-san's work.
Click here for how to play and purchase.
https://bodoge.hoobby.net/games/quick-draw-pants/instructions/9016
Ukulele that sounds good
We participate in the "Online Itamizaka Reading Party" once a month.
What is the picture of the organizer, Yukiko-san?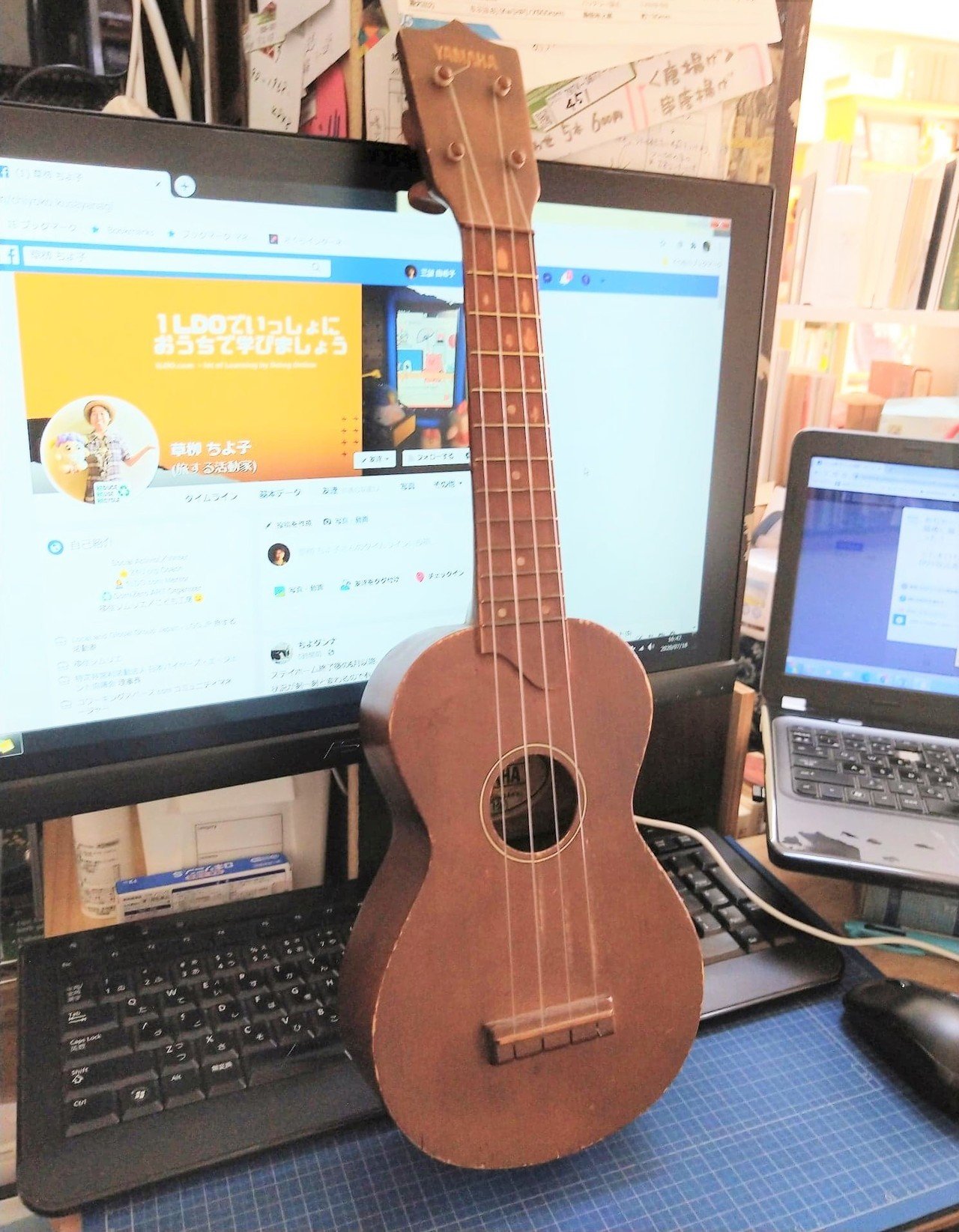 Yukiko-san
What I cherish is the ukulele!
The other day I received it at the purchase request.
It seems to have been a favorite item of the master who passed away.
"I will dispose of my old house and live comfortably alone."
This is the ukulele I got from her house to organize the collection.
Very good sound!I practice a lot.
You see the fret stripped off, right?
You can see that it is played well.
I feel that I have inherited an important thing.
Chiyoko
Did you play music?
Yukiko-san
I also play classical guitar and drums.
I learned the guitar for two years. I was in the 5th and 6th grade of elementary school.
Entered the brass band at junior high school and played percussion.
After quitting club activities, I was in a band with my brothers.
Chiyoko
band? That's amazing!
What did you play in the band?
Yukiko-san
Covered Alice, Chage & Asuka.
In high school, I was in charge of vocals while playing drums in a girls band.
I covered Motoharu Sano, Rebecca.
But hey.I stopped playing music after I got a job.
That's why I haven't had an instrument in a long time.
I feel like I am getting back my intuition with an ukulele.
Chiyoko
What song are you playing these days?
Yukiko-san
Spitz, Aya Tsuji.
Ah! I've been playing Hoshino Gen's "Let's dance at home" all the time.
I only play it myself.
I'll show it at the next reading party!
Chiyoko:
Thank you, Yukiko-san!
Since I'm a second-hand bookstore, I thought it would be a book, but it was an instrument!
Moreover, it is a ukulele that has been carefully performed and inherited.
We look forward to listening to one song at our Online Itamizaka Reading Party"!
Saturday, August 22 from 15:00 to 17:00 The theme is "怪".
Those who can participate online. Those who like reading. If you want to listen to ukulele, please join us~♪
(If URL appears, I will post it)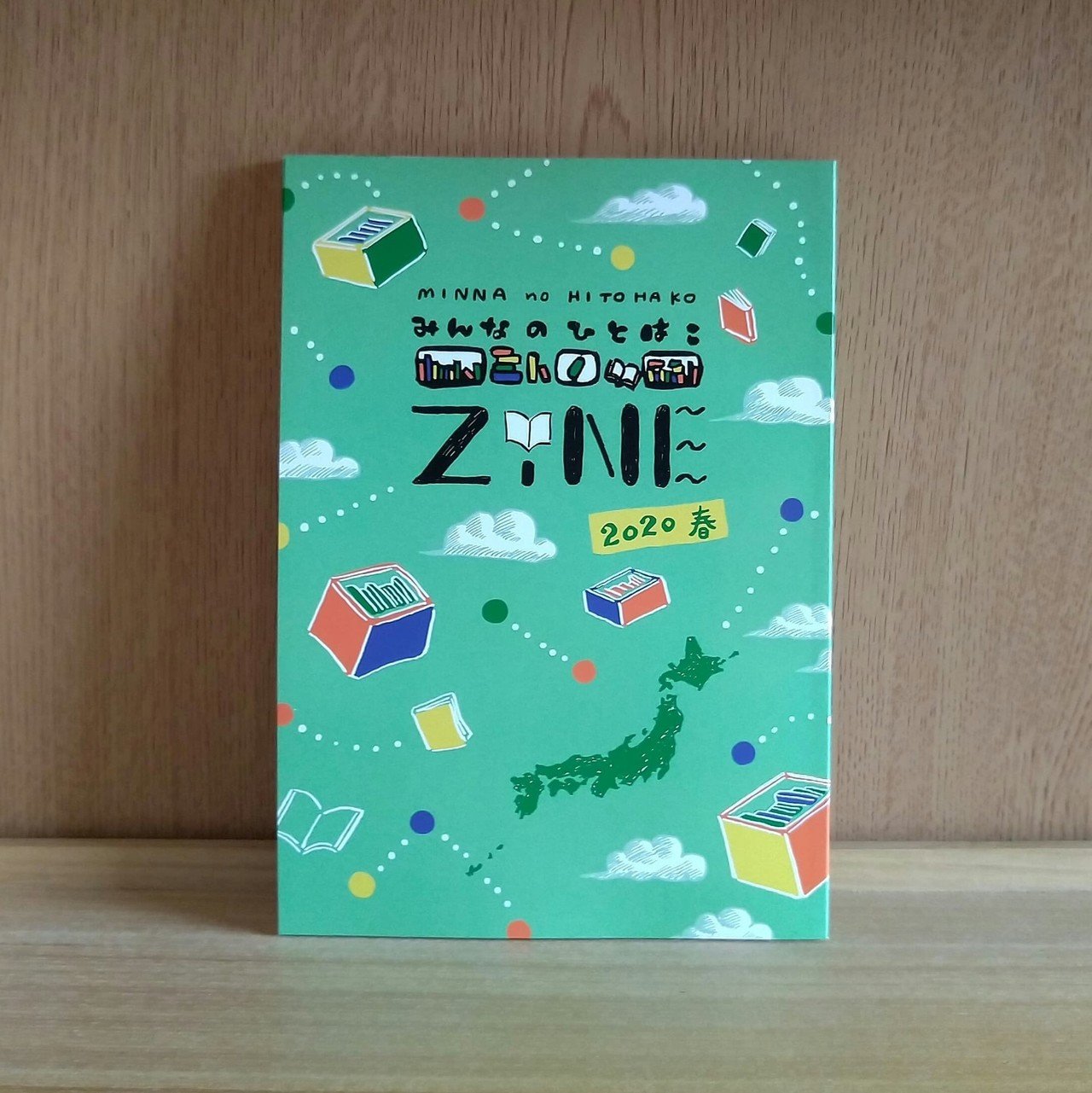 ♻GomiZero.advertisement♻
minnanohitohako ZINE 2020.HARU
Limited 400 copies/800 yen + tax定400部/800円+税
古書みつづみ書房
http://www.mitsuzumi-shobo.com/
For more information【IJU.company/KATARIBE】
After posting, it will be UP.

Amulet/Mother's handmade bag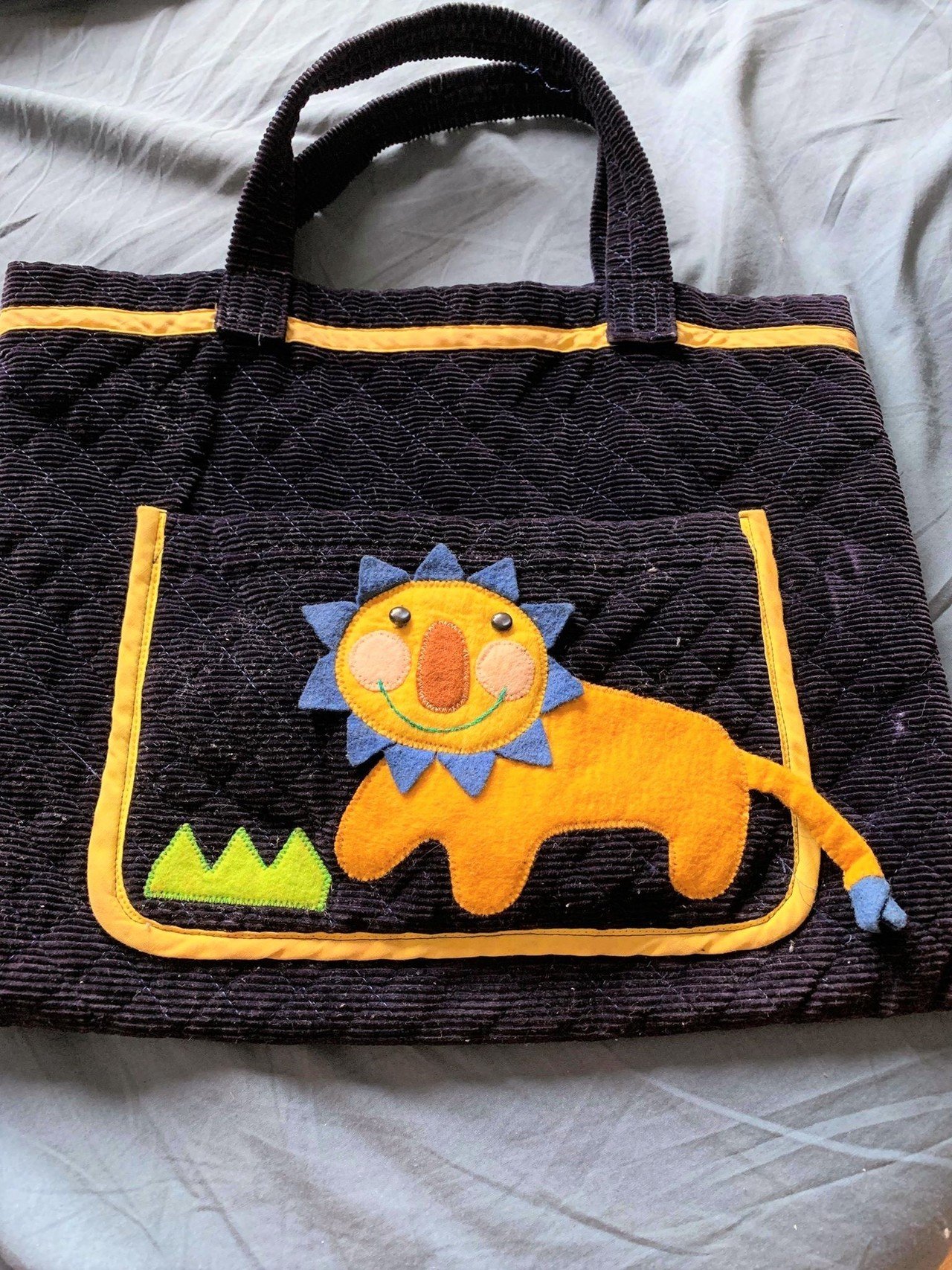 Singer Isami Kawamura introduced by Tsurumi-san who participated in June.
「Edo Tokyo vegetables connection.The salmon song is also wonderful.
We also hold events to support and support children. Listen to his song.」
↓↓↓
KATARIBE|「Omamori」Mother's handmade bag:Story of singer Isami Kawamura
Pony hook made from seagrass
I would like to introduce a pony hook made from garbage (seagrass) that flows into the sea by Izumi-san who lives in Nagano.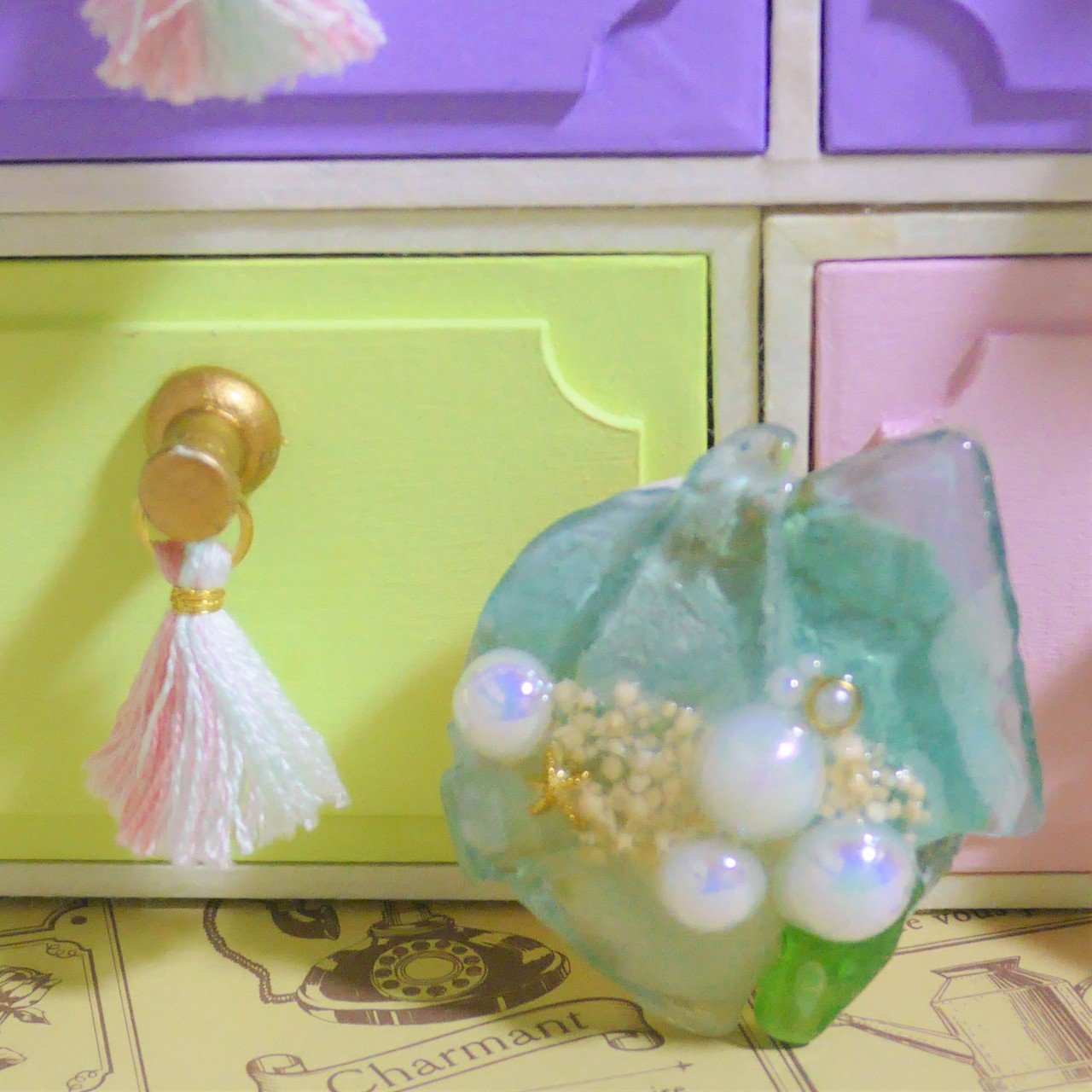 In 2019, I met all the women's groups in the Monozukuri Department who love handicrafts in a coworking space in Nagano. I did an activity called "Traveling Kobako" that sells their works at box shops in Tokyo and at Marche in Nagaoka, Tokyo and Niigata.
I myself am an "travelling activist" = 寅さん's image?
Nagano's works will be sold in Tokyo and Niigata. We sell Tokyo works to everyone in Nagano. I was thinking of selling local works in another area.
However, there was a heavy rain and flood disaster in Nagano. There were some people who changed the situation such as moving and giving birth.
Corona in 2020. It became difficult for people to gather and move.
Sales of "Traveling Kobako"s will end, and we will move to the next step such as online exhibition.
This work is a handmade limited item, which is a type of ornament that is stabbed into the hair elastic that ties hair.
IZUMI's Seagrass works include hair elastics and several rings for children (pinky rings for adult women). I will introduce it next month, so please look forward to it!
I want to buy! For my friends, please contact us. https://lgg.tel/
Unihotaru (Gangaze lamp) in Tsushima sea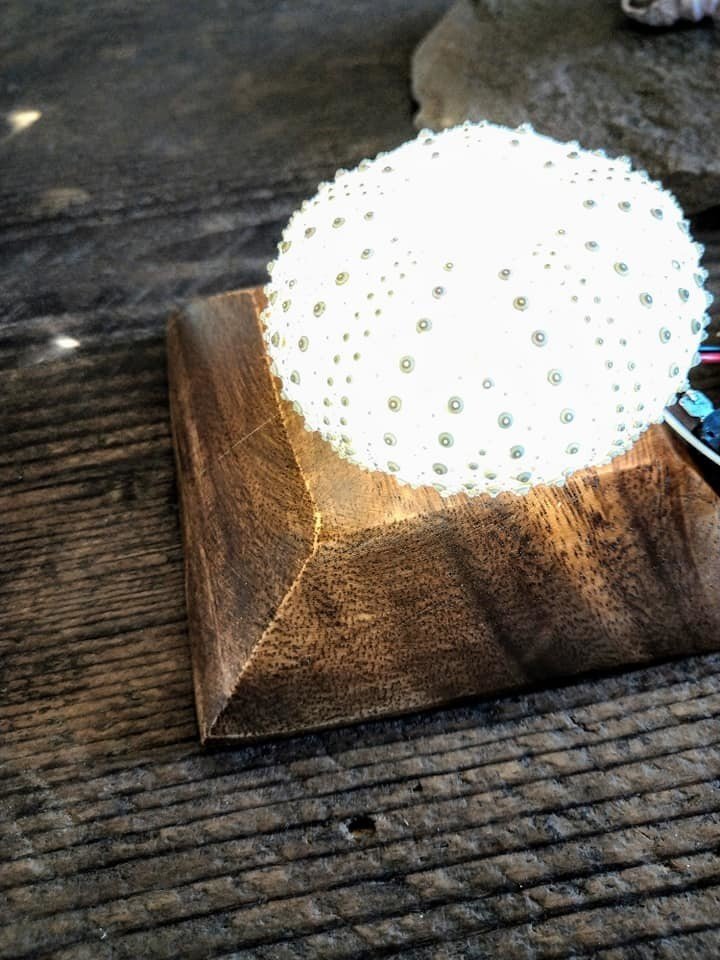 This is a photo of "Unihotaru", which is being highly acclaimed by Sho Komiya, who runs the silver accessory workshop "KOMIYA SILVER" in Tsushima.↓↓↓
KATARIBE|Unihotaru (Gangaze lamp) in Tsushima sea:Story of KOMIYA SILVER
Pendant made from Benkei shellfish(弁慶貝)
July's GomiZero.ART, and finally, Chiyoko's favorite item, "KABOO's pendant"!
If you've met me at least once, I think you've seen it.
Because it is a pendant that is always worn on the chest.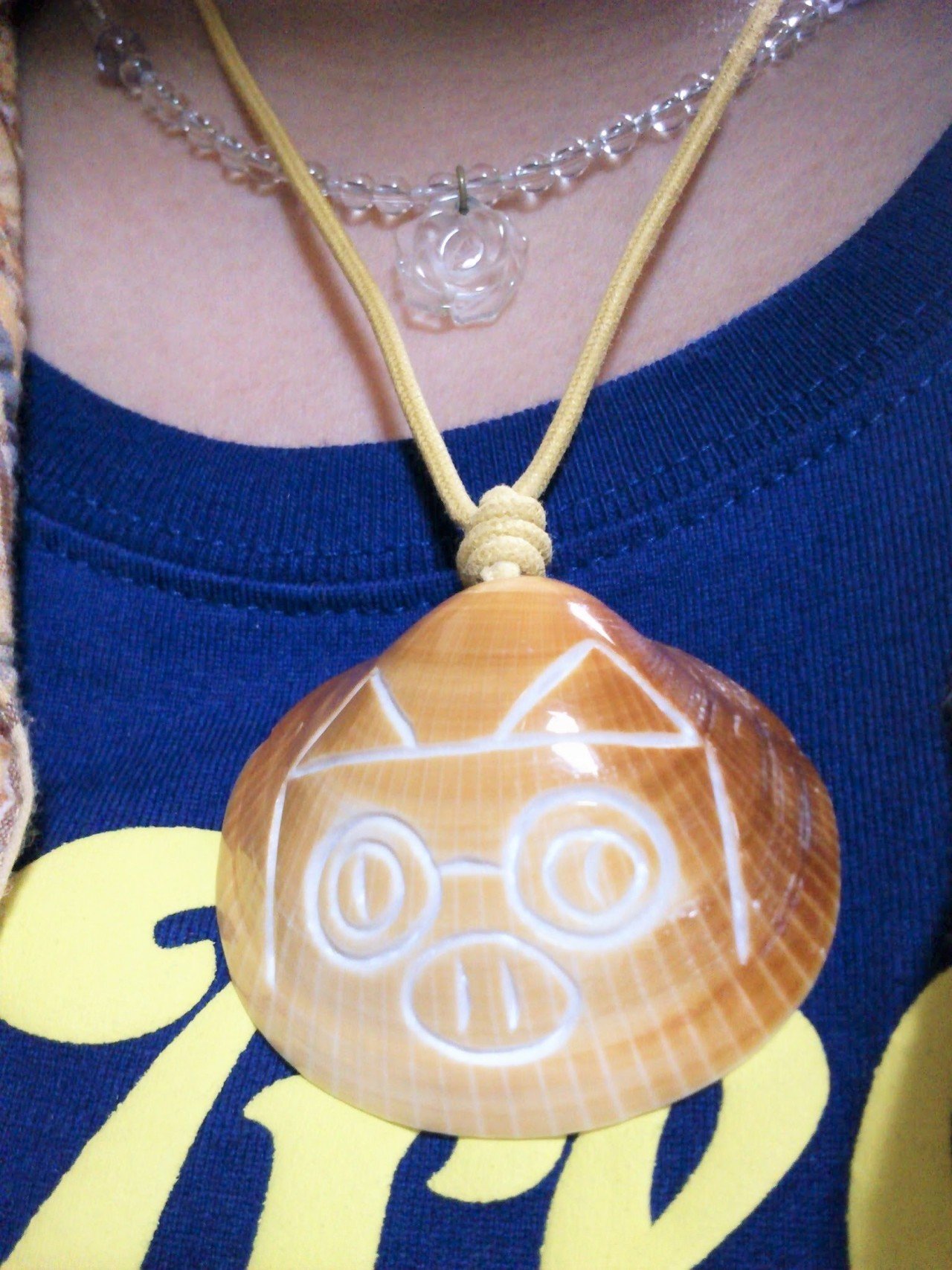 In July 2012, I went to a hot spring in Kyukamura, Tateyama, Chiba.
Since it was summer vacation, there were many experiences for children.
Shell polishing, shell jewelry making, shell photo frame making!
I chose "Benkei shellfish(弁慶貝)" and drew a picture of KABOO. I carved it, sanded it and passed it through a string ♬
Benkei shellfish are rare shells that are rarely seen because the number is decreasing.
shellfish's job is to "protect owner's life"!
Among them, the Benkei shellfish is a symbol of protection that continues to watch over the owner's life.
It is also said to be a traveler's amulet and an amulet that grows and succeeds over time.
And like the history of "Benkei who gave his life as a companion to Yoshitsune".
It is said that if it breaks as a substitute, returning it to the sea will wash away the source of your sorrow.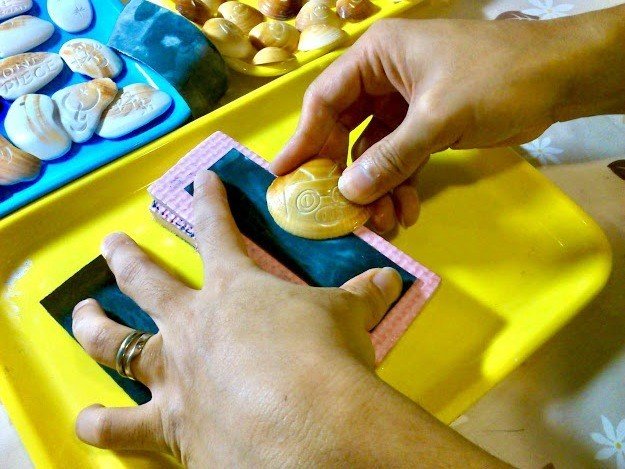 I have been wearing it on my chest every day since 2012.
KABOO was the character of "Chiyo Danna" at first
You may be told, "You are always with your husband." "You are protected by your husband."
When I went to see my mother in the hospital, I was about to cry because I was told to "shine like a gold medal."
We will continue to cherish the KABOO Benkei shell pendant.
That's all for GomiZero.ART in July.
Thank you to everyone who read, provided photos, answered questions and spoken.
Take good care of things.
Cherish your life. See you next month!

📣📣📣
・GomiZero.ART Instagram
https://www.instagram.com/gomizero.art/
♻GomiZero.advertisement♻
For more information【IJU.company/KATARIBE】
https://www.facebook.com/groups/mawashiyomi
・Twitter
https://twitter.com/k2j_net
・Information GomiZero.ART
https://note.com/iju/n/nc9e4efccb1ab
7月 GOmiZero.ART 日本語
https://note.com/iju/n/n84c3488fe30a